2nd Quality Prints
$

25.00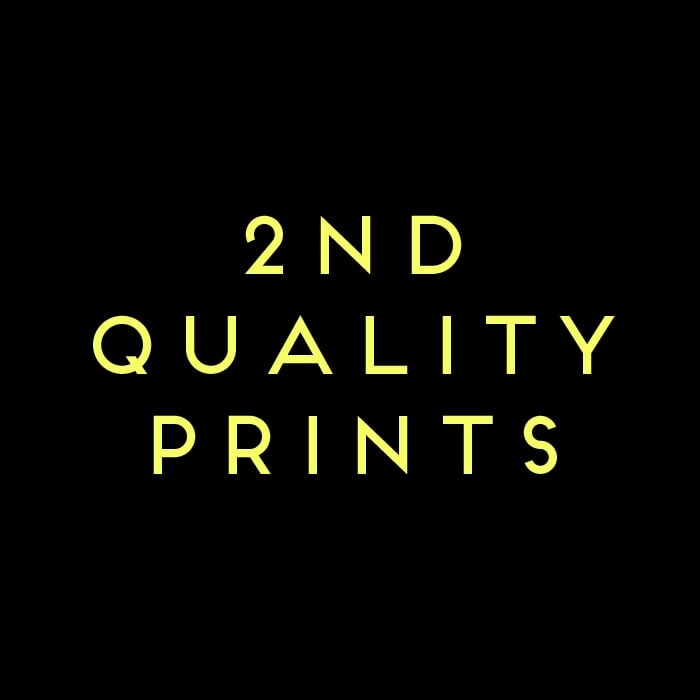 Almost-perfect prints -- slight mis-registrations, 98%-crisp borders, fuzzier (but barely) ink lines. Really, they're damn near perfect, just not quite enough to be included in the edition.
DEALER'S CHOICE! (But you can let me know your top 3 print titles -- including ones marked "sold out" edition-wise -- in the "notes" field, and I'll try my best.)
• 1-color photo-lithograph and 3-color screenprint on Arches 88 mould-made 300-gsm paper
• paper size 11.25 x 13.75"; image size 8 x 6"
• paper has deckled edge on one side
• signed and marked as "2nd Quality"
• bottom center embossed with the words A PAGE FROM SALAMI DREAMIN'
SHIPS FLAT : - ) ) )
------------------------------------------------------
COLUMBUS, OHIO PEOPLE: For local pick-up/waived shipping, use code COLUMBUSCATS at checkout.
INTERNATIONAL CUSTOMERS: Should you receive an automated response saying "Sorry... We do not ship to COUNTRY XXX," it simply means I need more specific destination info in order to calculate. For an estimate, please contact me!